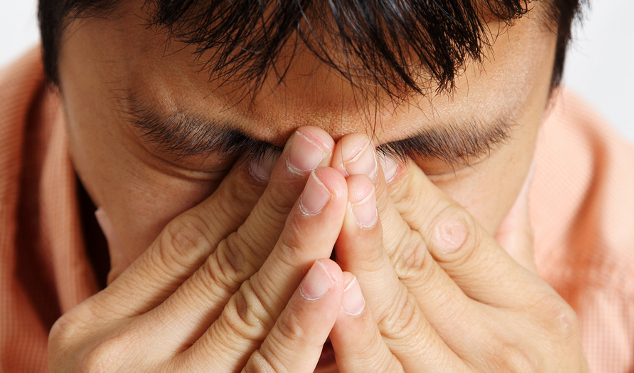 The fact that you're here no doubt means that you're interested in supplements for anxiety. The good news is that there are effective natural alternatives to addictive chemical drugs. We'll show you what we believe are the best ones, as well as explain how they can help you.
Everyone knows what it's like to be anxious. It's a common feeling in this day and age, with the fast-paced lifestyles that we lead. Pressures and responsibilities can lead to serious stress and worry, for both adults and children. So many situations create uncertainty. Job interviews, work deadlines, school competitions, and public interactions all place pressure on us, and can makes us feel overwhelmed and nervous.
Do Any of These Symptoms Sound Familiar?
Insomnia.
Difficulty concentrating.
Irritability.
Restlessness and feeling on edge.
Difficulties breathing and dizziness.
Fatigue.
Sweating or hot flashes.
Trembling and twitching.
Feeling overly selfconscious in everyday situations.
Fearing new activities.
Avoiding contact and interaction with others.
Worrying for days or weeks about an upcoming social event.
Natural Remedies that Can Help
The reality is that people in ancient civilizations seem to have understood how to look after the well-being of their mind and bodies much better than we do. A lot can be done to naturally manage stress and tension. Supplements for anxiety, containing herbs scientifically proven to calm the nervous system, are one such thing.
But what ingredients should you look for?
Passionflower (Passiflora incarnata) has a long history of use, both in the Americas and Europe, for treating anxiety, insomnia, seizures, and hysteria. It's very soothing. For best results, Passionflower is often combined with other herbs such as Valerian or Lemon Balm (Melissa officinalis). Find out about scientific studies supporting passionflower for anxiety and how passionflower extract works.
Valerian tends to have a stronger effect than Passionflower, and is used predominantly to aid relaxation and sleeplessness. If you suffer from insomnia as part your anxiety, a supplement with Valerian will be be beneficial. Find out about the effectiveness of valerian for anxiety.
St. John's Wort has been used for centuries as a mood tonic, to even out emotions and help combat depression. It's excellent for overall emotional health. Taken together with passionflower extract, it's an effective remedy for both anxiety and depression together. Find out more about St Johns Wort for anxiety.
#1. PureCalm for Fast Relief of Anxiety Symptoms
Swallowing a few drops of Passionflower extract provides fast relief from symptoms of anxiety. The best supplement that we've come across containing Passionflower extract is PureCalm for Anxiety & Panic Attacks by Native Remedies.
Along with a concentrated therapeutic dose of Passionflower, PureCalm also contains Lemon Balm and Lavender extracts for enhanced results. Lemon balm is a general restorative for the nervous system. It can also reduce blood pressure and calm the digestive system. Lavender is a natural relaxant. It's an important natural panic attack treatment.
See Passionflower and Lemon Balm for anxiety recommended on Fox News.
The herbs in PureCalm are rapidly absorbed into the bloodstream, due to the tincture formula. This means that the healthy functioning of your nervous system is instantly supported. FEEL RELIEF FROM YOUR ANXIETY ALMOST IMMEDIATELY!
Here's what satisfied customers have to say about PureCalm:
"I am a very nervous person and usually avoid talking to other people. So you can imagine how difficult it was when I had to go for a job interview! I took 15 drops of PureCalm in water before I left home and I could feel it working within about 5 minutes. I felt more relaxed and my heart wasn't beating so hard. I could talk okay in the interview and of course I got the job!"- Ally, South Africa.
"…PureCalm really seems to help immediately. I can take it when I am stressed or know I am about to be in a stressful situation and it truly calms me without sedation… At this point, I highly recommend PureCalm…" — SMC, TX, USA.
#2. MindSoothe for Long Term Relief of Anxiety Symptoms
If you're suffering from prolonged or recurring anxiety, accompanied by depression or insomnia, MindSoothe can be added to PureCalm or used by itself.
Taken daily in capsule form, this therapeutic blend of Passionflower and St John's Wort is designed to stabilize mood and promote a positive attitude.
Here's what satisfied customers have to say about Mindsoothe:
"My husband had a great deal of anxiety and compulsive behavior. His counselor recommended medication, but he did not want to take anything. I researched on the internet and found MindSoothe. He has been taking it for 3 months now, and the difference is remarkable. He will even admit that it makes a difference and is very conscientious to take it every morning and evening. Thank you for the wonderful help!" – Valerie R., USA.
"Your products are amazing! Within 3 days of running out of my first bottle of MindSoothe, I noticed I was irritable and moody again… " – M.R. USA.
To discover out more about how to treat anxiety naturally, you can download this
free 18 page guide
:
Natural Help for Anxiety
. It goes into detail about the different types of anxiety disorders and treatment options available.

We Use and Recommend!
Xtend-Life because they are a family owned company specializing in development of innovative products to meet specific needs.
Xtend-Life combines top quality raw ingredients that are laboratory-tested, with superior manufacturing practices. Satisfaction is guaranteed, or your money back!