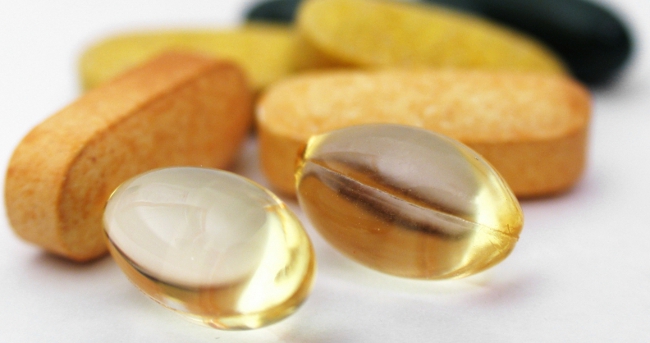 If you're looking for natural supplements to reduce inflammation, you've come to the right place. Fortunately, you don't need to rely on traditional drugs that have harsh side effects. There are natural alternatives available that work. You'll be able to learn about the best ones here.
But firstly, it's important to be aware of certain things about inflammation.
A natural reaction to injury or infection, it's triggered by the production of inflammatory compounds in the body. Some, known as leukotrienes, operate as part of the immune system and signal the inflammatory response. Others, known as prostaglandins, produce the acute inflammatory symptoms such as swelling, redness, pain, and heat.
Unfortunately, the cause of inflammation can be hard to narrow down. Environmental toxins, free radical damage, allergies, auto immune disorders, bacteria, and viruses are just a few known contributing factors.
Some health professionals promote Omega 3 fatty acids as the answer to this condition. Indeed, they are extremely helpful. However, they only deal with only one component of it — inhibiting the production of inflammatory compounds in the body. To effectively treat inflammation, the bigger picture must be taken into consideration. For this, you need an combination of nutrients that work in synergy. Eating foods that help lower inflammation can also help.
The Importance of Choosing Quality Supplements
Below, we've listed the top three supplements that we've found to be the most beneficial in reducing inflammation naturally. When it comes to health supplements, quality and potency is of utmost importance. It's often a case of getting what you pay for.
That's why we recommend supplements by Xtend-Life. This family owned company is a leading manufacturer of nutritional supplements, sold to over 40 countries around the world. Each of their supplements has been developed to meet specific needs, using the purest ingredients available. Xtend-Life back all their products with a 100% satisfaction guarantee. This means that you can buy with confidence and try them RISK FREE. If you're not happy with the results, your money will be refunded.
1. Xtend-Life Green Lipped Mussel Powder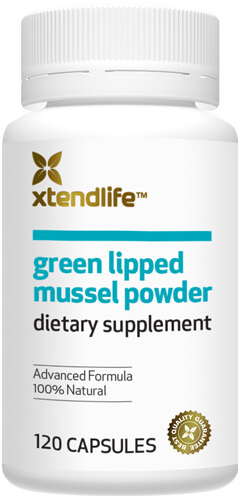 New Zealand green lipped mussel extract has developed a reputation as a remarkable anti inflammatory, popular for treating arthritis and joint pain, over the past few decades. Made from a shellfish native to New Zealand, it's high in a rare form of Omega 3 fatty acid called Eicosatetraenoic Acid (ETA).
Scientists have found that not only does the ETA inhibit the production of inflammatory compounds in the body, it actually reduces the formation of cyclooxygenase (the enzyme that makes prostaglandins) and Arachidonic acid (a type of omega-6 fatty acid used by enzymes to make inflammatory compounds) at the gene level. This article explains how in more detail.
Research has shown the extract to be more effective than fish oil (a high source of Omega 3 fatty acids) at lowering inflammation. However, the problem with it is that the mussels are prone to rapid oxidization. In addition, their nutrients are easily destroyed by heat. Hence the processing method used is key to a quality supplement.
We recommend Xtend-Life Green Lipped Mussel Powder because:
It's made using a revolutionary and unique to the industry extraction process that converts the raw mussels into powder form in only 30 minutes, without any heating or freezing. Most manufacturers take several days, steam open the mussels, freeze dry them, and add toxic chemical stabilizers along the way.
The mussels used are exceptionally pure and fresh, sourced from only one supplier, and only harvested when they're known to contain optimum nutrients. Shockingly, some manufacturers get their mussels from mussel processing factories, sometimes as rejects.
It's as potent as mussel oil but at a lesser price, offering outstanding value for money.
See how it compares to other brands in this analysis or find out more in this FREE comprehensive 22 page Buyer's Guide.
2. Xtend-Life Omega 3 Fish Oil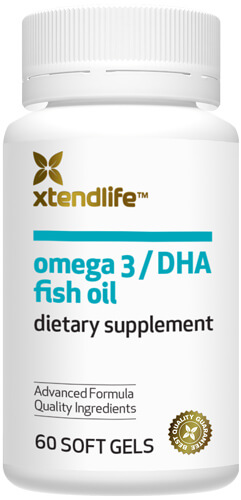 Fish oil is an outstanding source of two of the most nutritionally important Omega 3 fatty acids — Eicosapentaenoic Acid (EPA), and Docosahexaenoic Acid (DHA). Since all Omega 3s have the ability to decrease inflammation by inhibiting the production of inflammatory compounds, fish oil is also very beneficial in fighting the condition. Many people have optimum success by taking mussel extract and fish oil together.
When it comes to choosing a supplement, the source of the fish should be an important consideration. The truth is that these days the vast majority of fish that live in the ocean accumulate pollutants such as mercury and in their flesh. Farm raised alternatives are not really any better as the fish are fed unnatural diets of pellet food, and as a result almost never have any Omega 3 fatty acids to offer us (the Omega 3s come from what they eat in the wild, such as algae). The best option is to select an ultra refined oil, made from fish sourced from pristine waters.
We recommended Xtend-Life Omega 3 Fish Oil because:
It's made from fish that's native to the pristine oceans of New Zealand, which are some of the cleanest waters in the world.
The type of fish used (Hoki) is extremely high in DHA and also EPA.
The oil goes through molecular distillation processes to remove any potential trace of contamination.
It contains no additives and has no typical fishy odor.
It's reasonably priced.
Most importantly, when it comes to treating inflammation, Xtend-Life's Omega 3 Fish Oil has more than 2.5 times the anti inflammatory properties of regular fish oil, and more than double that of highly concentrated omega 3 fish oil.
Find out more in this FREE Fish Oil Buyer's Guide.
#3. Xtend-Life Total Balance Multi Nutrient Supplement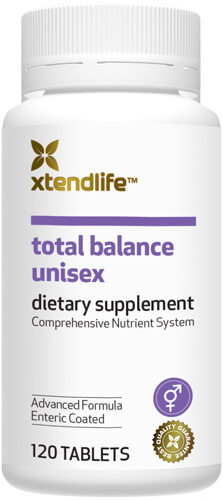 When it comes to fighting inflammation, other concerns such as free radicals (which cause oxidative damage to the cell structure) glycation (the bonding of sugars to proteins in cells, thereby damaging them), and methylation (the way the body processes certain chemicals) are all interrelated issues that need to be addressed.
Key nutrients that can work in synergy with Omega 3 fatty acids to do this and help eliminate inflammation include flavanoids, alpha lipoic acid, carnosine, turmeric, glutathione, and resveratrol. All of these can be found in Xtend-Life Total Balance.
We believe Total Balance to be the most advanced multi-nutrient supplement available on the market. There are different formulations for men and women, and each contains around 80 different ingredients in therapeutic dosages to restore your health.
Learn more about why nutritional supplements are essential in naturally reducing inflammation.
ALL PRODUCTS COME WITH A 100% MONEY BACK GUARANTEE!

We Use and Recommend!
Xtend-Life because they are a family owned company specializing in development of innovative products to meet specific needs.
Xtend-Life combines top quality raw ingredients that are laboratory-tested, with superior manufacturing practices. Satisfaction is guaranteed, or your money back!