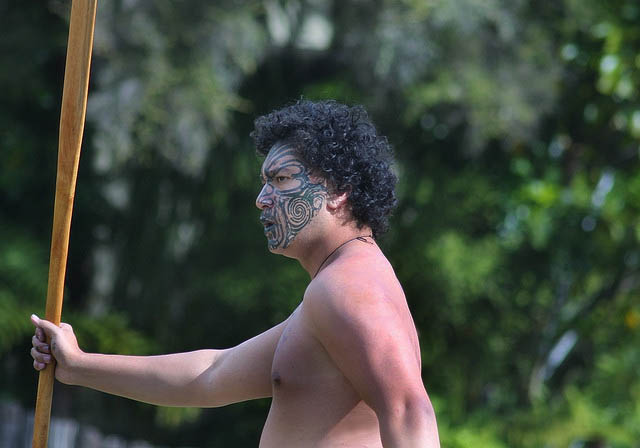 If you've heard of the remarkable health benefits of green lipped mussel extract, you may be curious to know a bit about green lipped mussel history and how its anti inflammatory capabilities were discovered.
New Zealand's indigenous Maori people have claimed for centuries that consuming these mussels raw has helped them maintain good health. But when and how was did scientists come across them?
It was actually a search for ways to naturally treat cancer that led scientists to the mussels, way back in the 1960s.
Researchers in Britain and the United States began a comprehensive search of marine organisms, including a large number of shell fish derivatives, in an attempt to isolate possible natural drugs. The green lipped mussel was examined. Interestingly, although it didn't produce any discernible results when tested on human cancer patients, the patients who were also suffering from arthritis did report decreased pain and joint stiffness, along with increased mobility.
The results were groundbreaking. They prompted further research into the possible benefits of the mussel in combating degenerative joint and connective tissue disorders.
In 1974, the mussel was found to be a potential natural remedy for arthritis. The mussel extract has been commercially available in the US as a food supplement since 1975.
The earliest studies of the mussel, conducted on animals, focused on its anti inflammatory properties and the ability to prevent the onset of induced arthritis. Several human studies gave positive results as to the mussel's ability to relieve multiple symptoms of arthritis when compared to conventional anti-inflammatory drugs.
Studies conducted between 1975 and 1993 all indicated that the mussel shows promising results in offering safe and effective relief from symptoms of both rheumatoid and osteoarthritis.
However, concerningly, research in the early 1980s indicated that the anti-inflammatory effects of the mussel extract powder varied widely from batch to batch. The cause of this was revealed to be poor stability. Unfortunately, the mussel is prone to quickly oxidizing and breaking down during the lengthy manufacturing process.
To combat this, one of the researchers (Professor Takuo Kosuge of Shizuoka University College of Pharmacy in Japan) developed a way of stabilizing the freeze dried mussel powder by adding tartaric acid (a chemical preservative) to it. The results showed a marked improvement in anti-inflammatory activity in clinical trials.
In 1983, a scientist (Theo Macrides, PhD) at the Royal Melbourne Institute of technology isolated the lipid in the freeze dried mussel responsible for the anti-inflammatory activity.
However, it wasn't until 1993 that a method was developed for obtaining a lipid-rich extract of the mussel. It was a dark yellow oil with strong ultra-violet absorbing characteristics. It represented only 4-5% of the original weight of the freeze dried powder, and was free of harmful solvent resides. The extract was, and still is, sold as the well known oil called Lyprinol.
Ongoing research in both animal and human studies continue to demonstrate that the entire mussel is a safe and effective nutritional product for managing osteoarthritis and rheumatoid arthritis.
Results have indicated that the green lipped mussel is especially effective against Grade I and II arthritis, where the disease hasn't led to major loss of articular cartilage.
The mussel is able to both reduce the pain and inflammation, as well as help articular cartilage regenerate. This enables greater mobility and tolerance to exercise.
Over the years, many companies have started manufacturing mussel extract. There are lots of different green lipped mussel brands on the market. Due to a range of factors, some are better than others though.
The manufacturing process used to make the extract has also evolved. Nowadays, using a revolutionary new process, it's possible to turn the raw mussel into powder form so fast that it doesn't have a chance to oxidize. This means that chemical stabilizers don't need to be added, which is so much better for your health.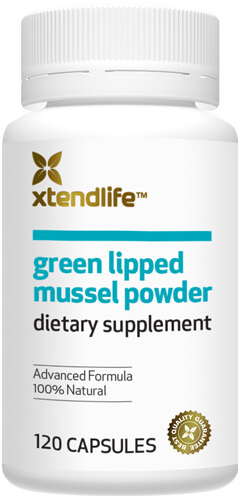 Xtend-Life, the company that we recommend, converts raw mussels into powder form in only 30 minutes, without any heating or freezing. This means that you get all the health benefits of eating raw mussels, as fresh and as pure as can be. The powder is as potent as most mussel oils too!
If you have a look at Xtend-Life's Green Lipped Mussel Powder, you'll see why it's so unique and at the forefront of green lipped mussel supplements today.
Source and further reading: New Research and a Clinical Report on the Use of Perna Canaliculus in the Management of Arthritis. Kendall, R.V.; Lawson, J.W.; Hurley, L.A.
Photo: Maori. By Peter Nijenhuis.

We Use and Recommend!
Xtend-Life because they are a family owned company specializing in development of innovative products to meet specific needs.
Xtend-Life combines top quality raw ingredients that are laboratory-tested, with superior manufacturing practices. Satisfaction is guaranteed, or your money back!