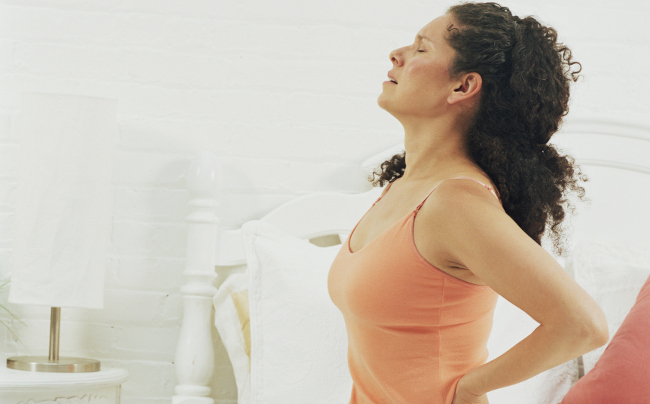 If you're suffering from the debilitating pain of inflammation, natural supplements are an excellent alternative to chemical drugs and their awful side effects.
In this article we take a look at the best anti inflammatory supplements that you can take to restore your health. Let's see what they are and how they can help you.
1. Green Lipped Mussel Extract
As its name suggests, green lipped mussel extract is derived from the green lipped mussel — a shellfish native to the pristine waters of New Zealand. The mussel's powerful anti-inflammatory capabilities have become world renowned over the last couple of decades, backed numerous scientific studies.
What's so special about it?
The mussels are a potent source of rare omega-3 fatty acids called Eicosatetraenoic Acid (ETA). Scientific studies have shown that the ETA inhibits the body's metabolic pathways that produce inflammatory compounds called prostaglandins and leukotrienes.
What's the best mussel extract to take?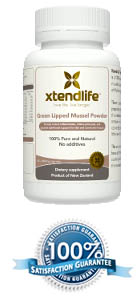 You'll find that there's huge variation in the price and quality of these supplements on the market. The reason is because of the mussels and manufacturing methods used (some are vastly inferior). This comparison of popular green lipped mussel brands shows how many of the most well known brands shape up. The results might surprise you!
We highly recommend Xtend-Life Green Lipped Mussel Powder and believe to be the best value for money product on the market. It's made in New Zealand, where the mussels are grown, using a unique to the market manufacturing method that retains all the goodness of the raw mussels without using chemical stabilizers. The company is a family owned business, and they offer a 100% money back guarantee. We really value the transparency provided by Xtend-Life, as many companies choose to keep their manufacturing information a secret.
Find out more about green lipped mussel extract in this comprehensive FREE Green Lipped Mussel Buyer's Guide.
2. Fish Oil
This is also an excellent supplement for fighting inflammation as it's high in Omega-3 fatty acids. In fact, it's much more well known for its anti-inflammatory effect than green lipped mussel extract. But that doesn't necessarily mean it's better!
There's actually quite a bit of debate over green lipped mussel oil vs fish oil.
Fish oil, derived from the tissues of oily fish such as salmon and tuna, contains two kinds of omega-3 fatty acids — Eicosapentaenoic Acid (EPA), and Docosahexaenoic Acid (DHA). These are the most nutritionally important omega-3 fatty acids. All omega-3 fatty acids have the natural ability to lower inflammation, however scientific studies have shown that it's Eicosatetraenoic Acid (found in high quantities in green lipped mussels) that has a superior effect.
This doesn't mean that you shouldn't take fish oil to treat inflammation though. For outstanding results, it's actually recommended that you take both the mussel extract and fish oil together.
What's the best fish oil to take?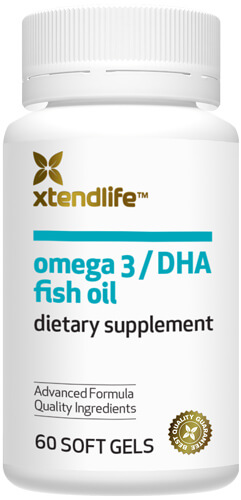 Just like mussel extract, the quality of oils on the market is extremely varied. Frighteningly, many oils contain contaminants such as mercury. Some are also less than fresh, resulting all unwanted side effects such as fishy burps. In addition, you may be surprised to learn that not all oils have the same inflammation reducing properties. It actually depends on what type of fish the oil comes from.
You can find more information in this FREE Fish Oil Buyer's Guide.
Again, we recommend Xtend-Life Omega 3/DHA Fish Oil. Their research and development department has focused on providing an oil with exceptional anti-inflammatory properties — more so than asprin, but without the side effects. A clinical study found Xtend-Life Fish Oil to have 2.5 times the anti-inflammatory properties of 'normal' fish oil and even double that of highly refined and concentrated fish oil!
Of course the Xtend-Life 100% money back guarantee applies to their fish oil too.
3. Total Balance Multi-Nutrient Supplement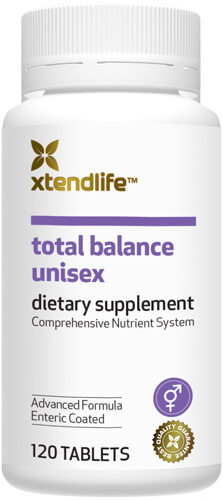 A significant factor in inflammation is oxidative stress and the production of free radicals — molecules with unpaired electrons that readily rip electrons from cells in the body in order to become stable. In order to combat this, it's necessary to provide the body with optimum antioxidant nutrients. This article explains why nutritional supplements are vital in treating inflammation and how to choose a quality supplement.
Two types of vitamins that have a very helpful role in reducing inflammation are:
Vitamin B complex is excellent for repairing inflamed tissue. Take a Vitamin B Complex supplement, as well as around 2,000 mcg of Vitamin B12 a day.
Vitamin C is essential to the healing process and in reducing inflammation. It's a powerful antioxidant for free radical elimination and is also used to build collagen, which is important for the connective tissues of the body and scar formation for healing of wounds. You should take around 3,000-6,000 mg a day, in divided dosages.
4. InflammaGo Homeopathic Remedy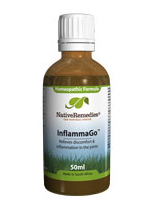 Homeopathy works by creating a stimulus that encourages the body's natural response to disease. This allows the body to heal itself. Homeopathic remedies are regulated by the Food and Drug Administration (FDA) in the US, which ensures they're safe to use.
The best homeopathic remedy that we've come across for reducing inflammation is a product called InflammaGo by Native Remedies. It's a fast acting tincture that contains a special formulation of homeopathic ingredients, designed to target pain and stiffness in joints and muscles associated with arthritis. It also helps provide relief for sports injuries, plus healing after overexertion and physical stress.
What does it contain?
Arnica — a widely recommended natural ingredient for joint, bone, cartilage and tissue health.
Dulcamara — a homeopathic ingredient used to address swelling in areas of the extremities with pain in joints, usually after exposure to cold.
Bryonia — mostly used for inflammation accompanied by pain on the slightest movement. It's also useful for joints and muscles that are hot, swollen, stiff, and prone to stabbing pain.
Berberis — for pain that's typically described as deep, sharp or radiating outward. It's also used for general joint and muscle aches in the arms and legs.
Rhus tox — mainly used to address musculoskeletal problems, cramps, sprains, and strains.
We only recommend products that we know are reputable and effective. However, if you've never taken homeopathic remedies and aren't convinced that InflammaGo will work, you don't have to worry about wasting your money because it comes with a reassuring 1 Year Money Back Guarantee. Get a special deal on purchases of two bottles: InflammaGo – Buy 2, Get 1 FREE
5. Bromelian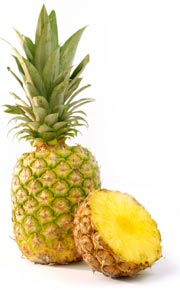 Bromelian, found in pineapples (which are one of the top anti inflammatory foods), is also available as a supplement.
It's been found to inhibit the body's production of inflammatory prostaglandin compounds. Research indicates that it works more effectively if you take it with 100-500 mg of Magnesium and 500 mg of L-Cysteine (an amino acid). '
Note that it shouldn't be taken with iron or copper.

We Use and Recommend!
Xtend-Life because they are a family owned company specializing in development of innovative products to meet specific needs.
Xtend-Life combines top quality raw ingredients that are laboratory-tested, with superior manufacturing practices. Satisfaction is guaranteed, or your money back!