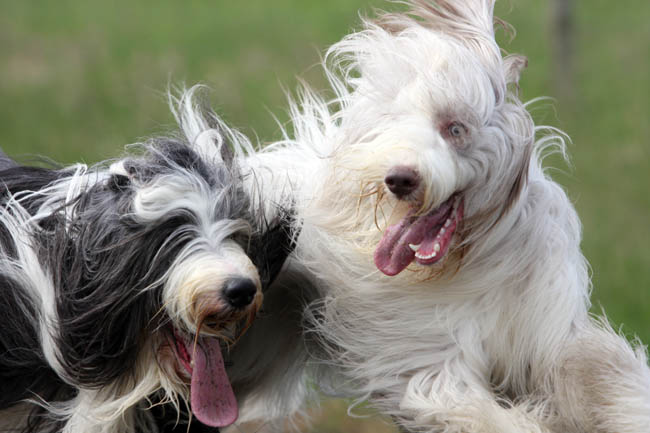 Sadly, like humans, dogs do get degenerative joint diseases. The most common form is osteoarthritis. This is a complex, progressive disease that's characterized by the degeneration of articular cartilage and by the formation of new bone (osteophytes) at joint margins. Structural damage may exist for some time before clinical signs of osteoarthritis are apparent. In most cases, stiffness or lameness will be the ultimate symptoms that your dog has this illness.
It can be incredibly upsetting to see your once playful pet in pain. However there is something that you can do to help. You may have heard about the use of green lipped mussel extract for dogs. Similar to the health benefits provided to humans, the extract has also been shown to help relieve pain and inflammation in dogs.
Findings of Scientific Studies
There have been a number of studies on the effectiveness of the extract in treating the symptoms of arthritis in dogs. Reassuringly, they've all produced positive results.
An initial study was conducted on 31 mixed-breed dogs exhibiting varying degrees of arthritis. An amount of 0.3% mussel powder was added to the dry diet of the dogs. Each dog was evaluated by a veterinarian who scored the dogs' joints for degree of pain, swelling, crepitus, and reduction in range of movement.



After six weeks, the dogs showed significant improvement in joint pain and swelling.
However, there were no noteworthy changes in joint crepitus and range of joint movement.
In 2006, a further study was published in the New Zealand Veterinary Journal. The aim of this study was to "evaluate the efficacy and tolerance of an extract of green-lipped mussel in the management of mild-to-moderate degenerative joint disease in dogs."
This study was a larger study, with 81 dogs. They were treated orally with mussel extract or a placebo for 56 days. In contrast to the other study, the dog owners and a veterinarian both assessed the results.
The owners scored the clinical signs, while the veterinarian scored the findings of detailed musculoskeletal examinations. In addition, haematological and biochemical analyses, and reports by owners of possible adverse drug reactions, were used to screen for evidence of toxicity.
According to the findings, dog owners reported a better improvement in their pets' health than assessed by the veterinarian. By Day 56, the the clinical signs of the dogs in the group taking the extract had improved more than the dogs in the placebo group. However, their musculoskeletal scores, as determined by the veterinarian, were only marginally better than dogs in the placebo group.
After Day 56, the dogs in the placebo group were also given the extract. By Day 112, their clinical signs had shown marked improvement too. No signs of toxicity were apparent.
In conclusion, green lipped mussel was proven to have a beneficial effect on dogs diagnosed with mild-to-moderate degenerative joint disease. Long-term therapy may be required before improvement is apparent though.
Another study evaluating complementary therapies for the treatment of Canine Osteoarthritis has also been conducted. It compared the effectiveness of green lipped mussel extract with carprofen (a non-steroidal anti-inflammatory drug used to relieve arthritic symptoms in geriatric dogs).
A total of 45 dogs participated in the study, which took place over 8 weeks. The variables included mobility, assessed by a veterinarian, and chronic pain, assessed by the dogs' owners.
The findings were as expected. Although the exact alleviated chronic orthopedic pain in dogs, it was not as effective as the chemical drug carprofen. However, what's important to note is that the extract didn't produce any side effects.
Common side effects are liver and kidney problems. In dogs, carprofen has also been known to result in death. The US Food and Drug Administration received a high number of complaints after the product was launched. As a result, manufacturer Pfizer has included "death" as a possible side effect on the drug label.
A Safe and Effective Alternative to Dangerous Drugs
When weighing up treatment options for your dog, you may find that you don't want to risk your pet's health with harsh drugs. This is especially so when green lipped mussel extract has been proven to be a safe and effective alternative.
Find out what's the best way to give the mussel extract to your dog and what we think is the best brand for your dog.
Wondering what's the correct green lipped mussel dosage for your dog? Here's what scientific research recommends.

We Use and Recommend!
Xtend-Life because they are a family owned company specializing in development of innovative products to meet specific needs.
Xtend-Life combines top quality raw ingredients that are laboratory-tested, with superior manufacturing practices. Satisfaction is guaranteed, or your money back!